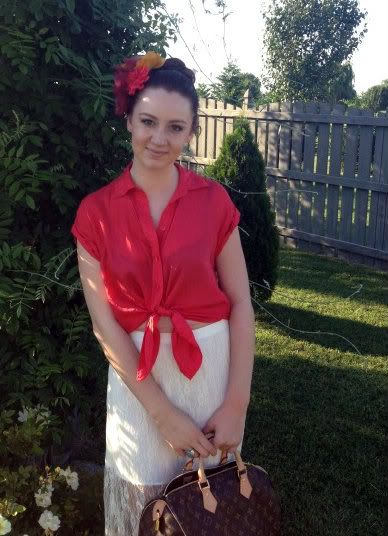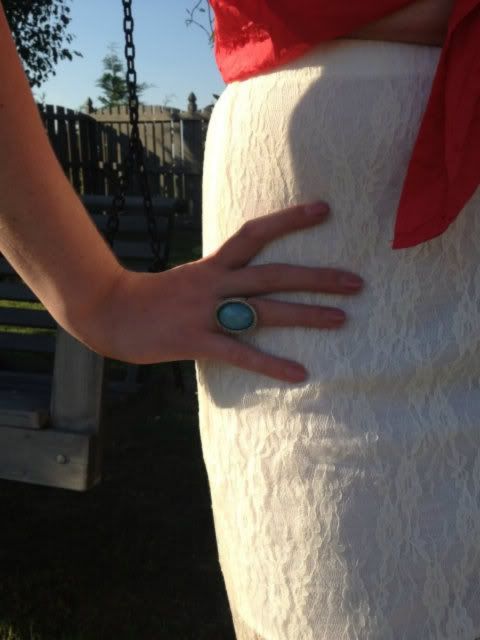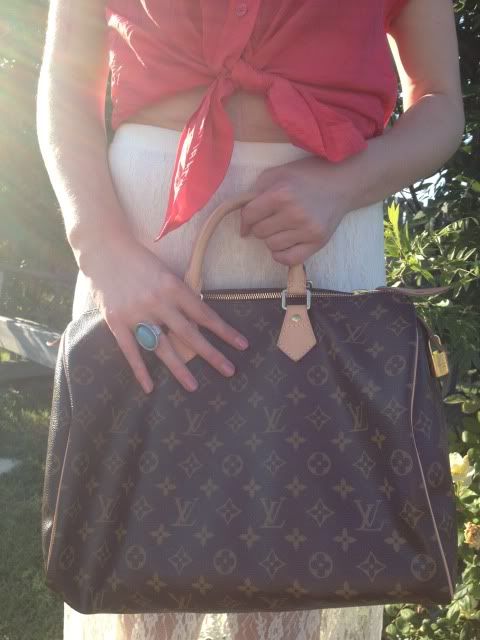 My look today was a mixture of fiesta and western inspiration. It was a beautiful day so I thought it called for a beautiful outfit!
What I'm wearing:
DIY headband (my creation)
American Eagle blouse
Reformed lace skirt
Louis Vuitton speedy 35
You won't be seeing any of my looks with shoes anytime soon. I'm still in a cast and orthopedic shoe from surgery!